Homeless Animals
ABANDONED – DUMPED – UNWANTED: These are the animals desperately needing new homes.
Have you got space in your home and your heart to give one of these animals a CHANCE IN LIFE ?
If so, please phone Jacqueline on 01293 782356. Thank you so much for all your help and support, it really is appreciated.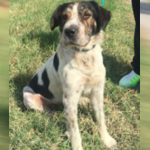 ASPA
Sweet Aspa is looking for love in her life at last. About two years ago a man asked for help to rehome Aspa unwanted puppies. This was done on the condition ...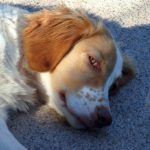 ROSIE
This sweet dog was chained to a wall, the chain so short she couldn't even sit down! Rosie was lucky to be rescued and is in a foster home. She is ...